If you need help logging in for the first time please see this guide : Telephone Features First Login
Calling Line ID Delivery Blocking allows you to block your number from being shown when calling other numbers. Members of your group can still see your number when they are called. You have a choice of turning it on or off for all calls and then selectively turning it back on or off using the feature access codes.
1. Click the Calling Line ID Delivery Blocking link to open the feature page.
The following page will load: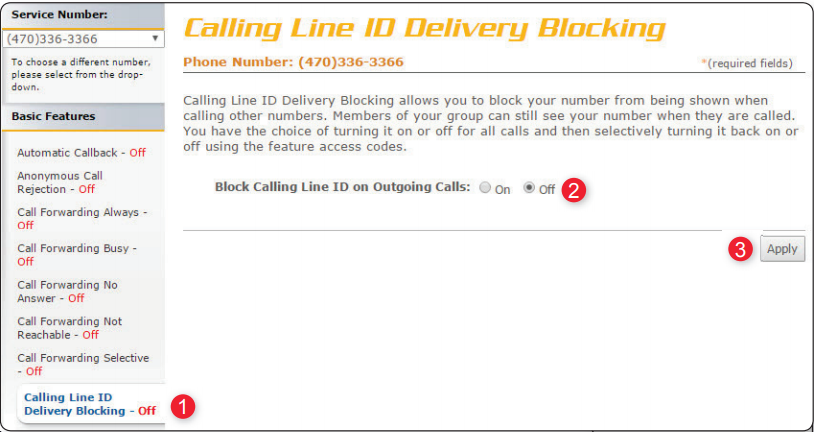 2. Enable or disable the feature by selecting the "On" or "Off" radio button.
3. Click "Apply" when finished.